Shopping Cart
Your Cart is Empty
There was an error with PayPal
Click here to try again
Thank you for your business!
You should be receiving an order confirmation from Paypal shortly.
Exit Shopping Cart
"Specializing in STOPPING leaks"
Serving the Greater Kansas City Area
YOUR COMPLETE ROOF REPAIR SERVICE!
Blog with Roof Doctor, Inc.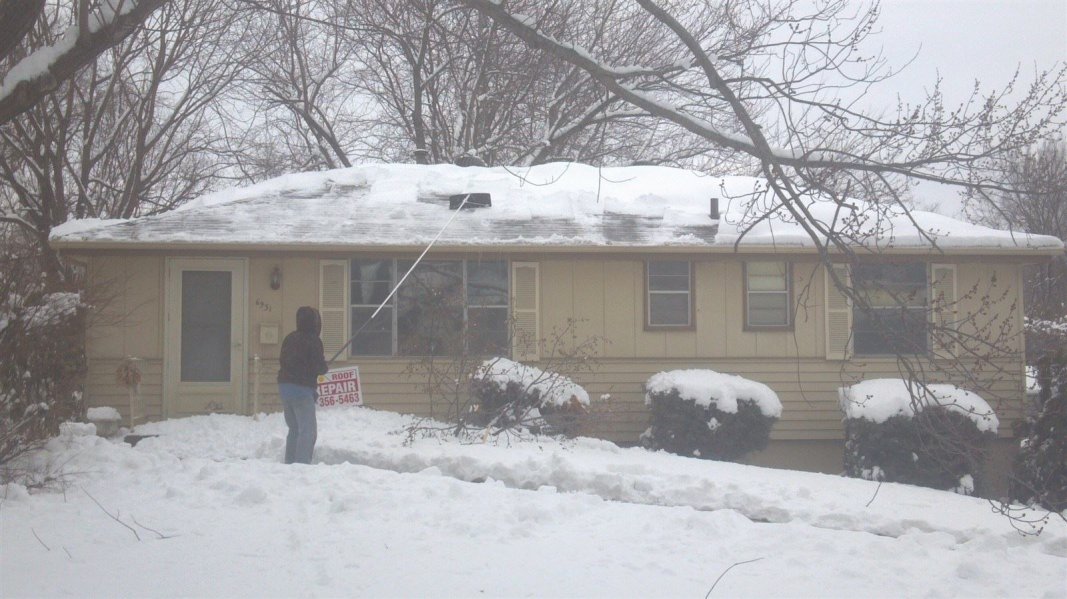 Well, another day to wake up at zero degrees!  Folks, my phone has been ringing off the hook due to the snow and ice build up on our roof tops.  This is a SERIOUS matter and should be handled by a professional with experience.  Not only is getting on your roof dangerous in these current condtions, but further damage can also be caused during improper snow and ice removal.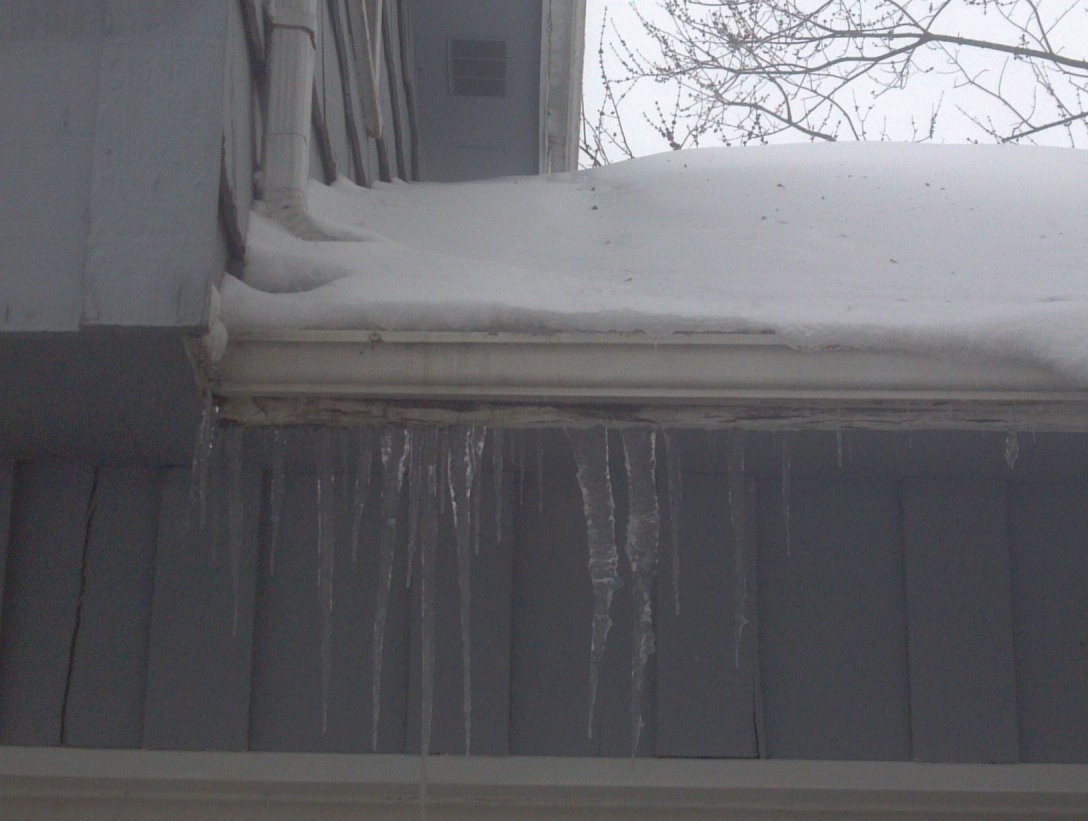 Interior leaks are showing up frequently now in the houses I am visiting with snow and ice issues.  There are some measures we can take to help your situation.  Visit my webpage at
http://www.leakyroofs.com/Ice-Dams---Roof-Snow-Removal.html
for education on snow and ice and the havoc they play on your roof and gutters.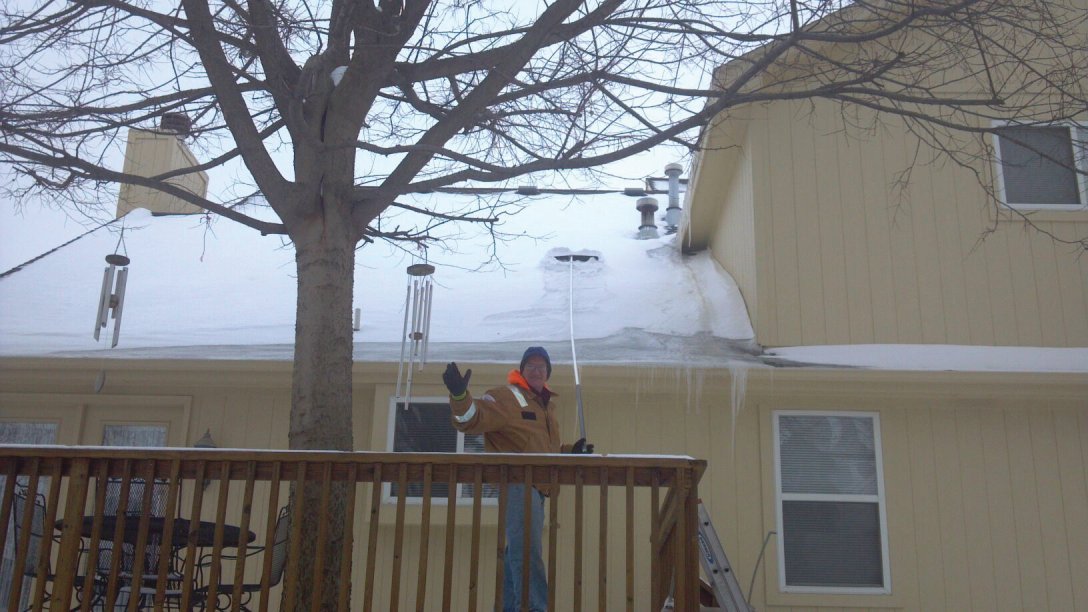 Picturesque snow-capped houses are charming, but don't be fooled by their delicate beauty. Snow has a great deal of weight, and that weight increases immensely when rain, ice and sleet are added to the mix. Two feet of snow on the average-sized roof can be the equivalent of 38,000 pounds, or 19 tons.  All of this weight puts stress on your roof and weakens its structure.  Complicating matters more, the melting of this mass can cause water seepage, which can rot roofs, destroy insulation, flood attics, ruin 
gutters
 and damage the interior of your home.
Call me today for a phone consult to discuss your situation. Roof Doctor, Inc. Steve Conrick, Owner 816-356-5463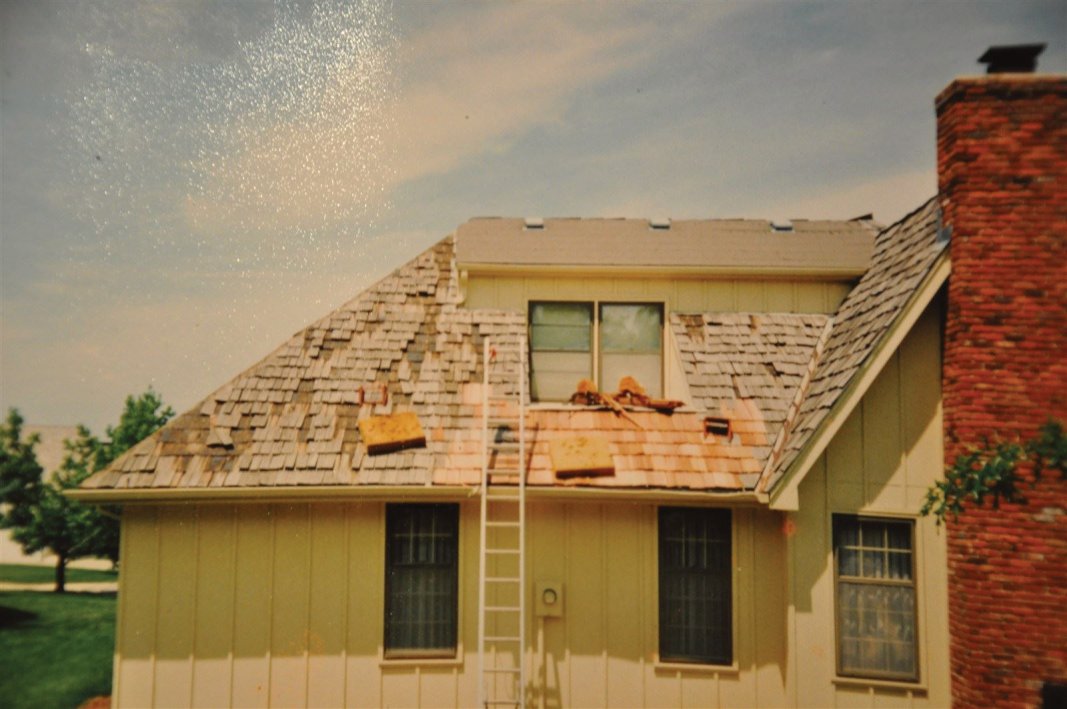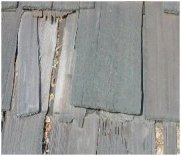 This week's blog is directed to all of our past, current, and potential new customers with hand split cedar shake roofs.  Keeping your best interest at hand, before the heaviest of the Spring rains come, it would be advisable to have your roof inspected on a dry day.  Your
inspection
should
focus
on any missing or loose
shakes
and preformed
ridge caps
.  Most importantly, areas of your roof having southern exposures should be
carefully
looked over for any underlying exposed felt paper (a BIG red flag).  Exposed felt paper weathers due to the age and environmental elements (especially the sun's rays), causing splitting or tears.  This is a potential major leak for the simple fact that under the shake is spaced sheating (1"x4" planks) which will allow water to directly seep into the splits / tears, drip down to the insulation, and pool on top of the ceiling material of the interior of you home causing more damage and expense.  We can
greatly reduce the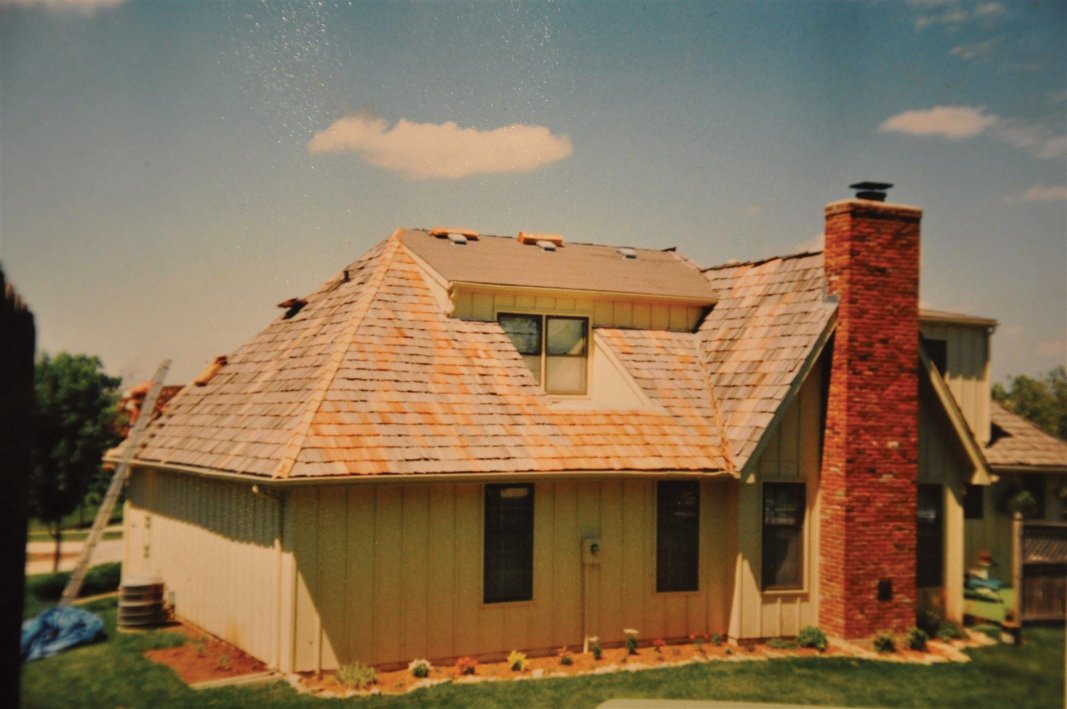 likelihood of this
happening and
prevent further
damage by targeting
these critical areas.
Note:
Wood roof repais
cannot be done if your roof is damp or wet.  If you have any questions, concerns, or are just not sure, call
Roof Doctor, Inc.
 today & schedule an inspection during the next span of dry days.  We'll meet you soon after your call, granted the weather provides. 
We are a simple phone call away!
816-356-5463
/